Reasons to Consider Granite Countertops
When shopping for granite countertops, think about the overall project. Granite Countertops are a great choice for home improvements as they provide an eco-friendly and luxurious solution for homeowners that is long lasting and easy to maintain. Granite countertops are one of the most popular options for kitchens and bathrooms. Paragon Flooring offers granite countertops at a great price, with installation available.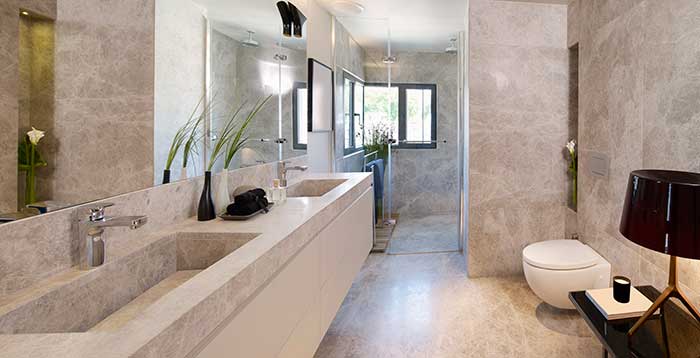 Turn to Us for Recognized, Trusted Solutions
At Paragon Flooring, we strive to deliver our customers the best service and highest quality possible by offering a wide range of products and styles. We remain the world's largest independent distributor of natural stone slabs, producing and supplying granite countertops, quartz countertops, and engineered stone countertops to many established customers.
Granite Countertops Offer Stunning Beauty
Granite counters are more than beautiful. They are also a very practical choice. Our countertops come in a wide range of natural stone colors, which can work well with existing colored appliances, cabinets, walls, and floors. Plus, our extensive selections of granite, quartz, limestone, and engineered stone are among the most diverse in the Haughton, LA area.
Get In Touch With Us for All Your Granite Countertops Needs
When you choose Paragon Flooring for your custom granite countertops, you can expect to receive quality service from one of the best in the industry. We have created and installed countertops for years, and we look forward to doing the same for you. Get in touch with us through our website or come and visit our showroom conveniently located in Haughton, LA. We look forward to serving you!